Frequently Asked Questions
the customer makes a purchase.
we get notified about the order.
seller ships the product(s) sneaker spaza.
authentication takes place, then sneaker spaza ships
the order to the customer.
WHO CONTROLS THE ONLINE STORE? 
Sneaker Spaza Team controls the Online Store including Adding / Removing Products.
HOW DOES OURAUTHENTICATION PROCESS WORK?
Once the pair arrives on our premises from the seller, the authentication process begins, we review every pair to make sure that they are legit and are also in a good condition. Once confirmed, the pair gets boxed up and sent to the buyer. If we determine a pair is fake, we will refund the buyer, send the fakes back to the seller. If we determine a pair is not in a good condition (without indication), we will refund the buyer, and send the used pair back to the seller.
HOW LONG DOES THE AUTHENTICATION PROCESS TAKE?
Once we receive the item from the seller it generally takes [2-3] business days for us to authenticate the sneakers and ship them to a buyer. Estimated delivery is 7-9 business days from the date your transaction was confirmed. If a buyer does not receive an item, the buyer shall promptly report the issue to Sneaker Spaza within 3 days of the latest estimated delivery date.
WHO IS RESPONSIBLE FOR SHIPPING COSTS?
*Sellers are responsible for shipping the products to Sneaker Spaza and are liable for shipping costs.
*Shipping costs to the buyer are charged after every purchase (after checkout).
HOW DO I BUY SNEAKERS ON SNEAKER SPAZA?
There are two ways to buy sneakers on a Sneaker Spaza, use the "Select options" or Contact us directly via (Email or Contact Details).
HOW MUCH DOES IT COST TO PLACE YOUR SNEAKER ON SNEAKER SPAZA?
Sneaker Spaza charges the seller 15% on each item purchased (for selling on our platform and covering transaction fees).
WHEN DOES THE SELLER GET PAID?
We hold the buyers money until we receive and authenticate the sneakers purchased. *Payments to sellers are released every Friday (once a week). If a purchase is made this week, the payout will fall into the following week.
HOW MANY PRODUCTS CAN YOU SELL ON SNEAKER SPAZA?
There is no limit to how many products you can upload.
HOW DOES BILLING WORK?
Instant Billing via Payfast . The Total Amount is received by Sneaker Spaza, therefore the Seller receives his Amount after funds are cleared into our account.
HOW SECURE IS SHOPPING ON SNEAKERSPAZA? IS MY DATA PROTECTED?
Our online shopping payments are processed using "Payfast" (Easy, Secure and Instant payments processing service for South Africans for online buyers and sellers.)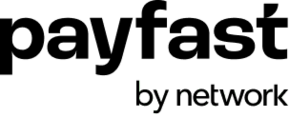 PayFast is a payments processing service for South Africans and South African websites. Enable easy, secure, and instant transfer of money between online buyers and sellers.
Allows sellers to accept payments from buyers in a variety of ways. Process credit cards (Visa and MasterCard), Instant EFT (bank transfers to any of SA's four biggest banks that get instantly verified) and Ukash.
GOT MORE QUESTIONS?
Email us at: buysell@sneakerspaza.co.za